Giuseppe Ateniese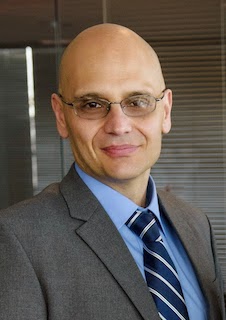 Professor of Computer Science
Department of Computer Science
Schaefer School of Engineering & Science
Stevens Institute of Technology
Building: Gateway South Building
Room: 425
Phone: +1 (201) 216-3741
Email: gatenies@stevens.edu
Short Bio
Giuseppe Ateniese is the David and GG Farber Endowed Chair in Computer Science and department chair at Stevens Institute of Technology. He was with Sapienza-University of Rome (Italy) and Assistant/Associate Professor at Johns Hopkins University (USA), and one of the founders of the JHU Information Security Institute. He was a researcher at IBM Zurich Research lab (Switzerland) and scientist at the Information Sciences Institute of the University of Southern California (USA). He also briefly worked as visiting professor at Microsoft in Redmond (USA). He received the NSF CAREER Award for his research in privacy and security, and the Google Faculty Research Award, the IBM Faculty Award, and the IEEE CISTC Technical Recognition Award for his research on cloud security. He has contributed to areas such as proxy re-cryptography, anonymous communication, two-party computation, secure storage, and provable data possession. He has served in the program committees of international security conferences (such as ACM CCS, IEEE Oakland, and NDSS) and as panelist of the US National Science Foundation.
He is currently working on cloud security and machine learning applied to security and intelligence issues for which he received an IBM SUR Award. He is also investigating new security applications for decentralized computing based on the blockchain/bitcoin technology.
AMiner's A-10 "Most Influential Security and Privacy Scholars"
Joined Stevens in January 2016
Investiture ceremony on December 5, 2016
He is also Professor in the School of Business (since September 2019)
Education
PhD in Computer Science, University of Genoa (Italy), 2000
Laurea (M.Sc.) in Computer Science, University of Salerno (Italy), 1995
I'm blessed to have had Gene Tsudik as my PhD advisor and Alfredo De Santis as my M.Sc. advisor.
Research
Cloud Security, Cybersecurity, and Applied Cryptography.
Papers:
Some recent news about my research:
---BLOCKCHAIN
Blockchain Just Got Much More Powerful (Stevens)
Accenture Launches A Way To Edit Blockchains (Forbes)
A blockchain you can edit? (Banking Exchange)
Accenture to unveil blockchain editing technique (Finantial Times)
Accenture breaks blockchain taboo with editing system (Reuters)
Inside the latest blockchain battle (VIDEO)
German, French (Le Monde), Italian
Downside of Bitcoin: A Ledger That Can't Be Corrected (NYT)
Is an Editable Blockchain the Future of Finance? (MIT Tech Review)
Accenture announces creation of an editable blockchain, but Bitcoin users need not worry (TechRepublic)
Accenture Debuts Prototype of 'Editable' Blockchain for Enterprise and Permissioned Systems (Accenture)
New blockchain services expected to entice CIOs to test waters (https://searchcio.techtarget.com/feature/New-blockchain-services-expected-to-entice-CIOs-to-test-waters)
---AI AND SECURITY
The Wall Street Journal:  AI Could Make Cyberattacks More Dangerous, Harder to Detect (https://www.wsj.com/articles/ai-could-make-cyberattacks-more-dangerous-harder-to-detect-1542128667?mod=article_inline)
ACM:  Machine Learning vs. Machine Learning (https://cacm.acm.org/news/240891-machine-learning-vs-machine-learning/fulltext)
Stevens: Why You Should Worry About This New AI-Powered Cyberattack (https://www.stevens.edu/news/why-you-should-worry-about-new-ai-powered-cyberattack)
ScienceMag: Artificial intelligence just made guessing your password a whole lot easier (http://www.sciencemag.org/news/2017/09/artificial-intelligence-just-made-guessing-your-password-whole-lot-easier)
Stevens: Powerful Password Crackers May Be Closer Than You Think, Say Stevens Institute of Technology Researchers (https://www.stevens.edu/news/powerful-password-crackers-may-be-closer-you-think-say-stevens-institute-technology-researchers)
The Register: AI slurps, learns millions of passwords to work out which ones you may use next (https://www.theregister.co.uk/2017/09/20/researchers_train_ai_bots_to_crack_passwords/)
MIT Technology Review: A Pair of AIs Have Become Very Good at Guessing Your Passwords (https://www.technologyreview.com/the-download/608897/a-pair-of-ais-have-become-very-good-at-guessing-your-passwords/)
Threatpost: DEEP-LEARNING PASSGAN TOOL IMPROVES PASSWORD GUESSING (https://threatpost.com/deep-learning-passgan-tool-improves-password-guessing/128039/)
SecurityIntelligence - IBM: Generative Adversarial Networks and Cybersecurity: Part 2 PassGAN: Cracking Passwords With Generative Adversarial Networks (https://securityintelligence.com/generative-adversarial-networks-and-cybersecurity-part-2/)
DarkReading: PassGAN: Password Cracking Using Machine Learning (https://www.darkreading.com/analytics/passgan-password-cracking-using-machine-learning/d/d-id/1329964?_mc=rss_x_drr_edt_aud_dr_x_x-rss-simple)
Inverse: Researchers Show How A.I. Is the End of Passwords as We Know Them (https://www.inverse.com/article/36604-ai-cracking-passwords)
Sensormag: Artificial Intelligence, Slayer Of Passwords (https://www.sensorsmag.com/embedded/artificial-intelligence-slayer-passwords)
TechTarget: How machine learning-powered password guessing impacts security (https://searchsecurity.techtarget.com/tip/How-machine-learning-powered-password-guessing-impacts-security)
Selected as the "Coolest Hack of 2017" by DarkReading: https://www.darkreading.com/threat-intelligence/the-coolest-hacks-of-2017/d/d-id/1330699
---CLOUD SECURITY
Top 10 Ways to Secure Big Data (https://www.meritalk.com/articles/top-10-ways-to-secure-big-data/)
The Cloud and Mobile Revolution: What's Next? (https://www.foxbusiness.com/features/the-cloud-and-mobile-revolution-whats-next)
Open Positions in Computer Science at Stevens